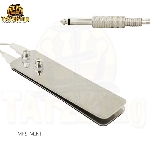 View Details
Stainless Steel Mini Foot Pedal (Phono Plug)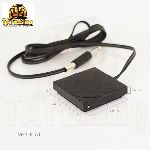 View Details
Mini Flat footswitch(Plastic) Size: 2.6 x 2.6 x 0.6 inch Cord: 195cm long Feature: Light-weight, durable and the cord is flexible.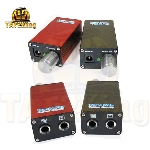 View Details
Maximum Voltage - 15 volts & 1.5 Amps Dimension - 1.5" (W) x 3.25" (L) x 1" (H). Power Input - AC110-240V (Can be used in Any Country) This is the world's smallest power supply, great to have as a back up or great for traveling artist that attend tattoo expos. The power supply does have an AC adapter that is connected to the power unit. Available in brown, red and silver!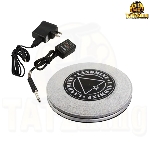 View Details
Available in Black and Silver. Pedal Pack content: 1pcs of Stainless Steel Pedal. 1pcs of Plug. 1pcs of Adapter.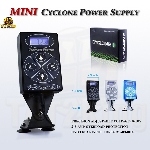 View Details
Mini Cyclone1.0 digital power supply. -Precision adjustment voltage: 0-18V -2.3 AMP overload protection -Universal input 110-240V, 50-60HZ -Size : 2.9 inch X 4.4 inch, 0.3lb -Mounting Set: Leg Base, Mounting Plate, Magnets, Suctions. -Available in Black, Blue and White!