Power Supplies & pedals / Foot Pedals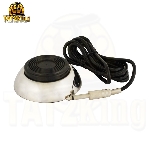 View Details
Heavy Duty Gem Foot Pedal for coil tattoo machine Phono plug and banana plug available. Cord length: Available in 7.5 feet and 8 feet long.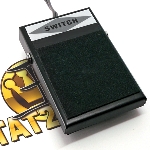 View Details
Premium Square Foot Pedal (cord 8 feet)
View Details
Heavy-duty pedal that is similar to our mini foot pedal. Super thin and reliable.