Shop Equipment & Furniture / Lamps & Mirrors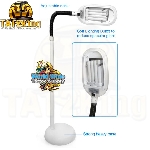 View Details
Product info.: Height: 46" & Flexible Arm: 17" . With Fluorescent Full Spectrum FML 27 Watt Light Bulb. This bulb simulates natural Sunlight. Helps reduce eye strain, glare, fatigue caused by low/bad lighting. Package size: 93*25*13cm.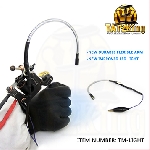 View Details
The fully adjustable neck allows you to adjust to any angle you need. The new improved LED light makes your tattoo perfectly. It's a quite necessary tattoo supply equipment!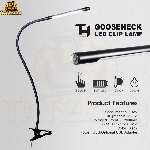 View Details
Input: AC100-240V 50/60HZ 0.2A Output: 5.0v, 1000mA Advantages: -Tap quickly to turn on/off -Touch and hold to dim -USD&AC compatible -Natural white LED -Uniform light perfect for tattooing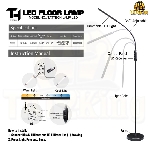 View Details
This lamp uses Super Bright, Energy Efficient, and Adjustable LEDs. Everything can also be controlled with the remote control. The LEDs have 5 Brightness adjustment and 5 Colors adjustments ranging from: Soft White to Natural. The Lamp Stands 69" inch tall when the lamp is standing vertically . When the lamp is angled horizontally like it would normally be when it is in use it will stand abo...