Liberator Footswitch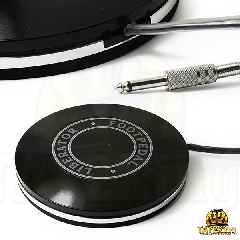 Add to cart
Select Item.


Item No. TMFS-LIBERATOR-BLACK
Wholesale Price. USD $21.60
Sale Price. N/A

Quantity.


Cord Length - 8 feet long
Pedal Dimensions - 5.5" inch wide & 0.50" inch tall
Wire Type - Premium Copper Wiring
Available in black and silver!
This wide thin pedal has the most sensitive switch which can be turned on 360 degree.