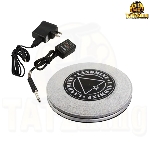 View Details
Available in Black and Silver. Pedal Pack content: 1pcs of Stainless Steel Pedal. 1pcs of Plug. 1pcs of Adapter.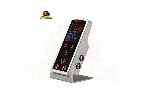 View Details
Biomaser Power Supply. Key features: - Colorful LCD display - CNC aluminium shell, - High-grade sticky pad for recycling use - 1/4" Mono clip cord and footswitch connection - Adapter socket Package contains: 1pc Biomaser power supply, 1pc holder, 1pc adapter, 1pc power cord and instruction manual.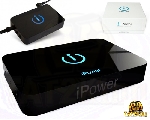 View Details
i Power Bluetooth Power Supply. Key Features: -Bluetooth Connectivity and USB port, or can use with foot pedals. -iOS and Android compatible. -Dual power outputs for two tattoo machines. - Preset tattoo machine settings , with 5 quick-recall memory (settings) buttons . - Operates Coil & Rotary Machines. - Custom Menu for infinite machine tuning. Available in black and white.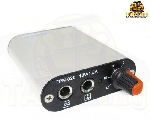 View Details
Power Input - universal 90-264 Vac Input Range (Can be used in Any Country). With its 18 Volts & 1.5 Amp output, the T Force puts out enough power for any coil or rotary machine. It will fit in the palm of your hand or in your pocket. Colors available in blue, black and silver.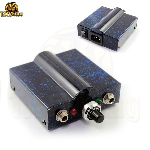 View Details
Max Voltage - 15 volts & 2Amps. Dimension - 5.5" (L) x 4" (W) x 1.75" (H) Power Input - 110-240V (Can be used in Any Country). 8-turn voltage adjustment knob that can fine tune the voltage up to 1/10th of a volts. It's durable and compact.