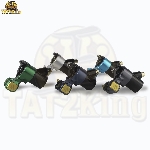 View Details
Features: 1. Guaranteed for craftsmanship and quality. 2. This Pro Digital Tattoo Power Supply is very powerful and versatile, and is built for precision-minded professionals. 3. Durable, a good aseismic capacity. 4. Long working hours is not hot. 5. Smooth appearance and exquisite handcraft. 6. General-purpose microphone jack. 7. Fit for all tattoo machines worldwide. Frame material: ai...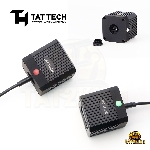 View Details
Instructions: 1.On/off ①Power on/off Press and hold the power button for 2 seconds to turn the power on or off. ②Turn on/off the lights After turning on the power, press the power button to turn on or turn off the light. 2.Bright adjustment +O Increase brightness(short press increases 25%-50%-75%-100%-sharp-flash). 3.Charging During the charging process, the red light is always on, and i...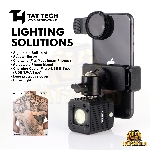 View Details
If you're trying to show and share your healed tattoo work like a lot of us tattoo artists are, the Illuminati is a great tool to help with that. As you know, it's tough to take good photos of healed tattoos. Light hits a healed tattoo differently versus when it's fresh. There's usually a sheen on dry skin. The Illuminati helps get rid of that pesky glare that can ruin your nice photo.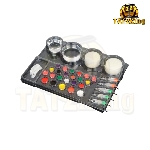 View Details
Transparent disposable quick tray for ink cups and cartridges made of food grade plastic. Package/Weight:24pcs/bag/790g Dimensions:27.5cm*20cm*3cm