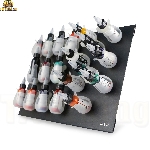 View Details
Mesh Set Includes: ①Mesh Metal Board (16.5" Inches wide x 11.5" Inches tall) - Can be mounted to a wall with pre-drilled holes. - Can be used with double-sided tape. - Use the kickstand to prop the board at a 70-degree angle on your work station. ②Magnetic Bottle Holder That Holds 30 Tattoo Inks - Hold your ink bottles either vertically or horizontally. - Works best with 1-oz (1" wide) ...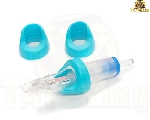 View Details
Fits most cartridge needles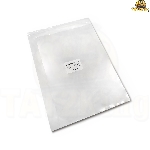 View Details
Machine and Hand Writing Compatible with: STENCIL MASTER(THERMAL and CARBON) SPIRIT PAPER (THERMAL and CARBON) Not compatible with ATSUI THERMAL COPIER PAPER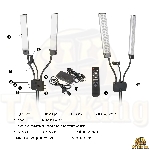 View Details
LED Outer Power: 45W Output Voltage: 15V, 4A Input Voltage AC 110V-240V Ra: 90 Color Temperature: 3000k-6500k LED number: White 112pcs /Warm 112pcs Dimmer: Stepless Adjustment Infinite dimming, infrared remote control, screen digital display and USB fast charging function. Kit include: Double arms fill light DC power adapter(15V, 4a) Remote control Tripod(Highest 1.6m)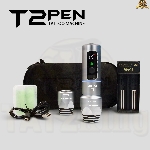 View Details
Illustrate: . Replaceable battery . OLED liquid crystal display . RGB gaming lights! ※In the state of not starting the machine, press + or - to switch colors. . Handle →39mm size, suitable for fogging and coloring, which can greatly reduce the burden on hands →34mm specification, which is a sta...