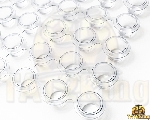 View Details
Save time and space with our Cap Rack. They are light weight and durable. Allow for a quick set up. The way it stacks also saved a lot of space. You can cut out any number of ink cups needed and save the rest for later. Available Ink Cup Size: 10mm and 12mm size ink cups and each Bag has 12 Rows each row has 50caps. So the whole bag has 12 rows x 50 caps = 600 caps total.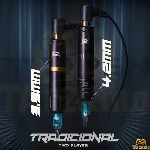 View Details
Features: Max RPM: 12000 RPM Fully Adjustable: 0-4.5mm Stroke: 3.5mm(gold), 4.2mm(grey) Connection: RCA Dimensions: 20*90 mm Operating Voltage: 6-8.5V Doubles machine:3.5mm/4.2mm taking turns On your workbench, two tattoo pen machines play at the same time! At the same time matching:secant and mist,pull out plug is in,and additional 2.5mm bearing is replaceable.The fuselage is minimal i...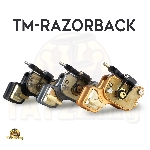 View Details
Product features: Material: Fine Copper Voltage: 4-8 V Weight: 125 g Speed: 11000 RPM Colors: Gold, Black, Silver Craft: UV Print Pattern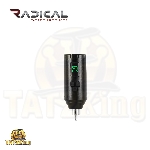 View Details
Product Features: Battery - each 1050mAh battery will last for about 3.5 - 4 hours depending on how hard your run your machine. Charging time for each battery is about 2.5 hours.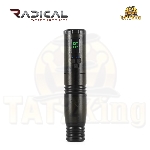 View Details
Products Included: - Defy Radical Pen - - Battery Pack Unit- - Qty-2 1050mAh battery - - RCA male adapter for the battery - - RCA female adapter for the battery - - Tapered thinner grip - - Battery charger and USB, not wall adapter - Product Features: LCD - displays Voltage, Time, & Battery % Button - On/Off, + voltage, & - voltage Voltage - 5-12 Volts Colors - Black or Silver Strok...