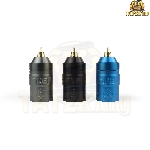 View Details
Brand: Stealth Display: Digital Display with Touch Sensor buttons Voltage: You can adjust up to 1 decimal and max voltage of: 12 volts. Connection: RCA or 3.5mm Cheyenne Connections Colors: Available in: Black, Grey, & Blue Battery Life: 6-8 Hours Charge Time: 3 Hours Battery Weight: 3.1oz Battery Size: 3 Inches Tall and with a 1.25" diameter Charger Connection: USB-C (charging cord not i...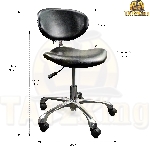 View Details
This Quality chair is perfect for any studio. Wide seat area for comfort and strong sturdy metal base. Available Colors - Black Stool Height - 27.5 to 32.25" inch tall. Stool Weight - 17 lbs Maximum Weight - 300 lbs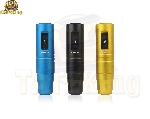 View Details
Machine Type - Tattoo Pen for lining & shading. Color - Black, Blue, Yellow Machine Type - Wireless Pen Brand - Stealth® (Pen Series) Voltage Adjustment - To adjust the voltage just push the power button and tilt the machine from a 0 to 90 degree angle to get the follow voltage presets: 4.2, 6, 7.2, 8.2,9,10,11 volts. Needle Swing - 3.5mm swing Needle Protrusion - 1.5 to 5mm adjustable. Wit...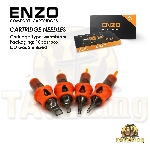 View Details
Product info.: Sterilization:100% E.O. GAS Sterilized Needle gauge/diameter - (#12)0.35mm, (#10)0.3mm, (#08)0.25mm Tip shape- Round liner(RL), Round shader(RS), Magnum(M1), Curved magnum(M1T) Package- 10pcs/box This cartridge uses top precise PC mold and high-quality tattoo needle, which is easy to color, full of ink storage, suitable for all kinds of tattoo styles.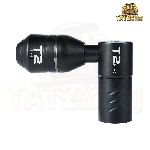 View Details
Stroke: 3.5mm Grip Size: 38mm Output Power: 6W Motor speed: 12000 rpm Needle Protrusion: 1.5-4.5mm Material: Aircraft Aluminium Touch screen, USB Type-C Battery Nominal Capacity: 2200mAh Charging voltage: 5V-2A Charging time: 3 Hours Usage time: 5-8 Hours