Autoclaves & Ultrasonic Cleaners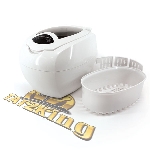 View Details
CD6800 Small ultrasonic cleaner machine - Size: 200x150x138mm, Capacity: 600ml, Weight: 0.93Kgs, Frequency: 42.000HZ, Power: 35W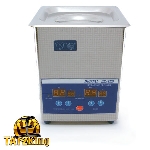 View Details
PS10A Digital ultrasonic cleaners with 200W heater. It has a timer setting mode for 1-30mins, frequency 40Khz, tank size 176x164x100mm, capacity 2L, and weighs 2.5Kg. It is made of stainless steel.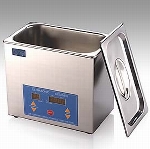 View Details
3.2L Stainless Steel Ultrasonic Cleaner With Heater. Our New Digital Ultrasonic Cleaner Features An Isolated-Circuit Design For Safety And A Large 40,000Hz Transducer For Better Cleaning. Our High Quality 304 Stainless Steel Design, Coupled With Our Digital LCD Display Makes This Unit The Best In The Industry. Our UC-L Is Great For Cleaning Tattoo & Piercing Supplies, Jewelry, Coins, Dentures...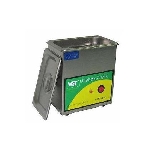 View Details
Material: Stainless steel with diamond-shaped figures. (Tank, Housing, Lid) High-performance transducer Secure and stable PCBA CE/FCC tested and approval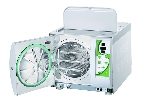 View Details
The newly-designed model with opening water tank on the top,strictly meets the standard of EN13060,Which makes wash and cleaning much more convenient. It adopts European B standard with 3-times pre-vacuum drying.Residual humidity is less than 0.2%. Vacuum measurement reaches-0.8bar.It sterilizes and sanitizes miscellaneous packed or unpacked medical instruments,Whether solid or A-type hollow,whe...