Shop Equipment & Furniture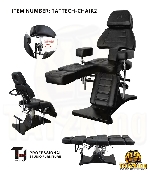 View Details
This new fully-adjustable tattoo chair is of high quality and can be placed in the upright position or folded flat with ease. The armrests are fully adjustable for comfort and can be removed if you want. Specially designed back rest allows customers to straddle on the chair easily. chair size: 193cmx77cmx83cm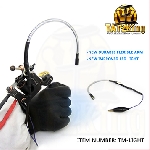 View Details
The fully adjustable neck allows you to adjust to any angle you need. The new improved LED light makes your tattoo perfectly. It's a quite necessary tattoo supply equipment!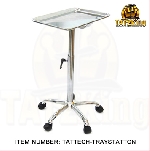 View Details
Our new stainless steel tray station is 80cm high with 4 wheels, and 53cm long, 38cm wide at he top. You can move 36 degrees. Very stable and convenient for tattooing.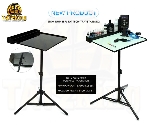 View Details
Fully collapsible portable traystations. Material: Stainless steel Maximum height: 84cm Weight: 3.75kg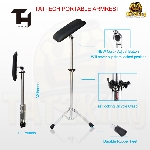 View Details
This Portable armrest is 32inches high when folded away. With the newly designed quick adjust button, it will never slip from locked position. When extended up, there's a fast locking bicycle clasp to fix it. Also the rubber feet is thick and durable.