Shop Equipment & Furniture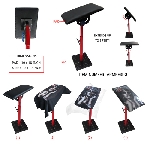 View Details
Heavy duty fully adjustable armrest Pad Size: 10 x 18 inch. Adjustable Height: 27 inch to 41 inch. Just 4 steps, you can get a new one!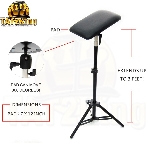 View Details
Our new armrest comes with extra long handle for easy gripping! The handle may be blocked by the pad in some situations, but don't worry, simply pull the handle slightly away and reposition the handle - Similar to how a socket wrench works. Pad Size: 12 x 7.5 inch Adjustable Height: 29 inch to 46 inch The pad has a special ball joint which allows you to fully control the rotation of the ar...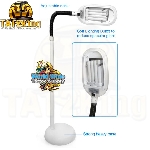 View Details
Product info.: Height: 46" & Flexible Arm: 17" . With Fluorescent Full Spectrum FML 27 Watt Light Bulb. This bulb simulates natural Sunlight. Helps reduce eye strain, glare, fatigue caused by low/bad lighting. Package size: 93*25*13cm.