Shop Equipment & Furniture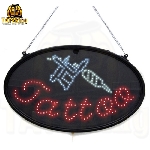 View Details
Programmable flashing Sign allows you to get your Tattoo Shop that added attention it needs Led Sign: 14" Inch (H) x 23" Inch (W) With Adjustable Hanging Chain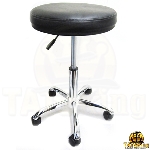 View Details
Seat Cushion Diameter - 15" inches Stool Height - 18" to 26" inch tall. Basic Stool with rolling wheels and no back support.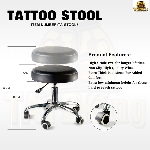 View Details
Product feature: High-grade PVC for longer lifetime. Non-slip high quality wheels. Extra thick & big seat cushion (8cm x 37cm) for added comfort. Extra low Min. height for those hard to reach tattoos. Lowest height is 40cm, can be extended to 50cm.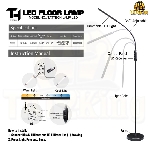 View Details
This lamp uses Super Bright, Energy Efficient, and Adjustable LEDs. Everything can also be controlled with the remote control. The LEDs have 5 Brightness adjustment and 5 Colors adjustments ranging from: Soft White to Natural. The Lamp Stands 69" inch tall when the lamp is standing vertically . When the lamp is angled horizontally like it would normally be when it is in use it will stand abo...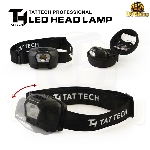 View Details
Product Features: - LED Headlamp - Sensing distance: around 15cm - Four kinds of lighting brightness modes: middle(focus), high(focus), low(focus), and high(sensing mode). Operating Instruction: 1. Instructions for use: Gently press to focus lighting in middle-high-low-off. 2. Press and hold the button for 1 second while it is off to activate sensing mode. Remark: Please use high-qualit...