Power Supplies & pedals / Premium Power Supplies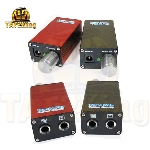 View Details
Maximum Voltage - 15 volts & 1.5 Amps Dimension - 1.5" (W) x 3.25" (L) x 1" (H). Power Input - AC110-240V (Can be used in Any Country) This is the world's smallest power supply, great to have as a back up or great for traveling artist that attend tattoo expos. The power supply does have an AC adapter that is connected to the power unit. Available in brown, red and silver!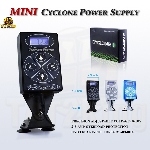 View Details
Mini Cyclone1.0 digital power supply. -Precision adjustment voltage: 0-18V -2.3 AMP overload protection -Universal input 110-240V, 50-60HZ -Size : 2.9 inch X 4.4 inch, 0.3lb -Mounting Set: Leg Base, Mounting Plate, Magnets, Suctions. -Available in Black, Blue and White!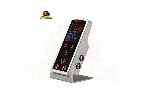 View Details
Biomaser Power Supply. Key features: - Colorful LCD display - CNC aluminium shell, - High-grade sticky pad for recycling use - 1/4" Mono clip cord and footswitch connection - Adapter socket Package contains: 1pc Biomaser power supply, 1pc holder, 1pc adapter, 1pc power cord and instruction manual.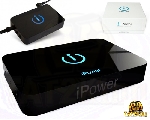 View Details
i Power Bluetooth Power Supply. Key Features: -Bluetooth Connectivity and USB port, or can use with foot pedals. -iOS and Android compatible. -Dual power outputs for two tattoo machines. - Preset tattoo machine settings , with 5 quick-recall memory (settings) buttons . - Operates Coil & Rotary Machines. - Custom Menu for infinite machine tuning. Available in black and white.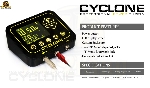 View Details
Product specification: 1. LED display screen. 2. Custom Enclosure. 3. Two different output switching jacks. 4. 1/4" Mono footswitch jack. 5. Universal cord set socket. 6. Dimensions: 160mm x 115mm x 58mm. 7. Voltage Requirements: 100-240V, 1.4 - 0.7A, 50/60 Hz . 8. Output: 0-18V, 2A Product features: 1. The Stopwatch is used to start/stop and reset timer functions. Press the Stopwatc...