Power Supplies & pedals / Foot Pedals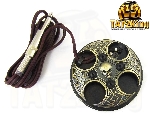 View Details
This foot pedal is our new product. There are 2 kinds of materials available: bronze and copper Weight:0.4kg Diameter:9cm The cord of this pedal is 170cm long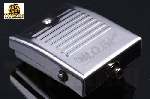 View Details
Without RCA cord Material: Stainless steel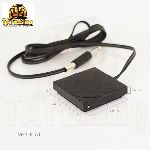 View Details
Mini Flat footswitch(Plastic) Size: 2.6 x 2.6 x 0.6 inch Cord: 195cm long Feature: Light-weight, durable and the cord is flexible.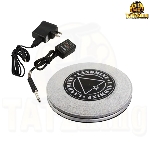 View Details
Available in Black and Silver. Pedal Pack content: 1pcs of Stainless Steel Pedal. 1pcs of Plug. 1pcs of Adapter.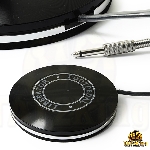 View Details
Cord Length - 8 feet long Pedal Dimensions - 5.5" inch wide & 0.50" inch tall Wire Type - Premium Copper Wiring Available in black and silver! This wide thin pedal has the most sensitive switch which can be turned on 360 degree.