Power Supplies & pedals / Foot Pedals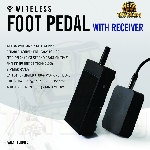 View Details
Product features: -Convenient and easy to use. -Zero delay(0.03 second reaction time). -Anti-interference technology. -3 meters range. Product info.: Battery operated (100+ working hours), both the receiver and pedal require 2 AAA battery to operate. Foot pedal: 232g /10.45*7.15*2.25cm. Receiver: 38g / 6.8*6.8*1.9cm. Note: Please note that this pedal will not work either on low-end powe...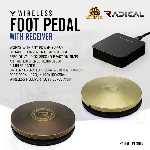 View Details
Product info.: Material: brass and copper. Pedal size/weight: 100*100*20mm,173g. Receiver size/weight: 68*68*19mm,38g. Max. current/voltage: 2A 220V Range 10+ Feet Battery Life 100+ Hours Package included: Radical Wireless Pedal, Receiver, & CR2477 Lithium Coin Battery This Radical Foot pedal is wireless, and use s receiver that connects to your power supply. The receiver uses (2) AAA ...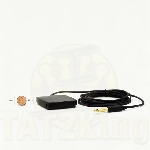 View Details
Product info.: Compatible: All the power supplies. Material: Aluminum CNC Weight: 166g Plug: 1/4" phono plug Pedal size: 70(L)*70(W)mm Cord: 2.4m long Features: - Super thin, only 15mm thick - With non-slip EVA pad - Mini, but strong and durable.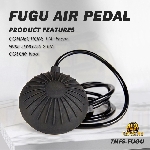 View Details
Product info.: Material: Plastic Work by the air pressure, let the artist feel more comfortable and not easy to be tired. Not easy to broke and water proof. Color: Black. Cord length: 2.8m. Plug: 1/4" phono plug(compatible with all the power supplies)