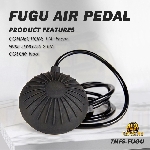 View Details
Product info.: Material: Plastic Work by the air pressure, let the artist feel more comfortable and not easy to be tired. Not easy to broke and water proof. Color: Black. Cord length: 2.8m. Plug: 1/4" phono plug(compatible with all the power supplies)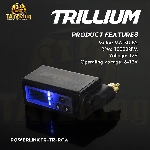 View Details
Product info: Connection: RCA 5 hours run time & 2 hours charging time. With jump start function. With USB charging cord(adapter not included). Mini, convenient and portable. Weight: 60g How to use: Long press the power button for on/off. Short press the 2 arrows to adjust the voltage.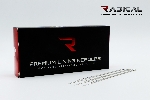 View Details
Needle Gauge/Diameter - Standard #12(0.35MM), Bugpin #10(0.3MM) Package:50pcs/box Material:316 Stainless Steel Sterilized - E.O. Gas sterilized The Radical® Tattoo Needles set the New Standard. These needles go through new and additional strict manufacturing process to insure you get the finest needles in the industry.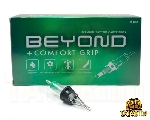 View Details
The newest addition to the Beyond® line of cartridges. These cartridge needles now come with a Comfort Grip ledge that give your fingers the perfect resting place when working. Package- 16pcs/box Sterilized - EO Gas Sterile Diameter: 0.4mm, 0.35mm, 0.30mm Tip: Round liner, round shader, magnum, curved magnum. Compatibility - These cartridges are industry standard and will fit all machines a...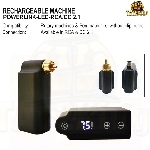 View Details
Product info. : Connection: DC and RCA available Input: DC5V/1A Output: 4.2-12V Size: 2.3*3*6.2cm Weight: 58g How to use: Long press for on/off Short press "+" "-" to adjust the voltage Real-time display of the digital voltage, let you know the current voltage at any time. Note: Charge continuously for 1 hour can be full. The voltage is on at 6-8V and can use 2-3hours.