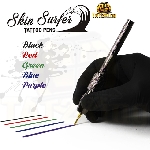 View Details
Skin Surfer Pens are made specifically for drawing directly onto the skin for pre-tattoo purposes. The pens are made with a 1.6mm / 1.0mm ball point & are 4.25" long. All tips are wax dipped to keep them as fresh as possible. Use with pen holders. Package: 10pcs/bag. Colors available in black, red, green, blue, purple.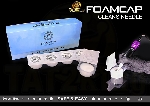 View Details
Safe and easy to clean needles. Package: 20pcs/box. Dry sponge in each cup, customers can add cleaning liquid or water. Cup's internal diameter: 5cm & 3cm high.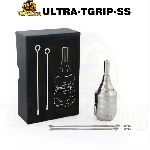 View Details
Brand: ULTRA Material: stainless steel Grip size: 32mm Compatible with all the standard cartridge needles on the market. Package: 1pc per box, includes 2pcs plungers of 90mm and 95mm.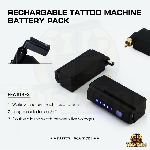 View Details
Battery Life - 5-6 Hour Run time Charge Time - 2.5 hour charge time, always plug into wall charger. It will charge faster then if you plug into computer. Voltage Presets- This power pack can only be adjusted to 5 different voltages: 4.5, 6, 7.5, 9, 10.5 volts. Machine Connection - The Power Link comes in 2 connection types: RCA or DC plug. Operation - Hold down to turn it On and Off. Press 2 t...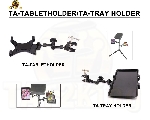 View Details
Made of thickened plastic and metal. Able to be fixed in any direction by twisting the knob, convenient and easy to use. Detachable for easy carrying. - Portable mini armrest tray: Tray size: 28.5*15 cm. With EVA pad, to prevent the tray sliding. - Adjustable IPAD & Mobile mini armrest holder: With EVA pad to protect your Ipad and Mobile. Can be adjusted according to the sizes of your...