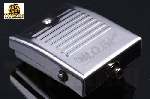 View Details
Without RCA cord Material: Stainless steel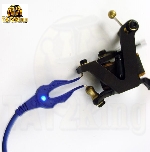 View Details
The led light can help to judge if the clip cord or machine is in good condition.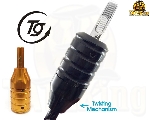 View Details
This is one of the First Grips that allow you to adjust how far your needle comes out without having to unclamp your grip. With a simple twist you can bring your needle farther out or closer in. With our Patent Pending design, this grip is only made with the best aircraft aluminum. Besides being light weight and durable. This Grip allows you to extend your grip 4mm. Each twist increase your n...
View Details
Material: Tungsten steel Process: Precision wire cutting with accurate size Electrical conductivity is good, not easy to be rusty. Work stably and will not be hot for working 4 hours.