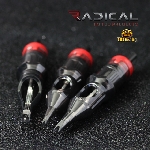 View Details
Product info.: Sterilized - EO Gas Sterile Needle gauge/diameter - (#12)0.35mm, (#10)0.3mm. Tip style- open Tip shape- Round liner(RL), Round shader(RS), Magnum(M1), Curved magnum(M1T). Color- grey Package- 20pcs/box Compatibility - These cartridges are industry standard and will fit all machines and grips. These cartridges has a membrane to prevents ink spit back. The Radical® Need...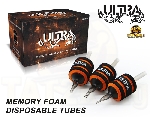 View Details
Product info.: Tip Style - Round tip, Flat tip, Open flat tip, Diamond tip. Material: Rubber Grip style & size - 1.25" Inch foam grip handle Tube color: clear grey Performance - Reduces cramping of the hands, vibration and great for Lining & Shading, Sterilized - Yes Package: 25pcs/box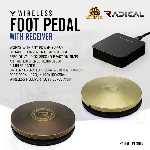 View Details
Product info.: Material: brass and copper. Pedal size/weight: 100*100*20mm,173g. Receiver size/weight: 68*68*19mm,38g. Max. current/voltage: 2A 220V Range 10+ Feet Battery Life 100+ Hours Package included: Radical Wireless Pedal, Receiver, & CR2477 Lithium Coin Battery This Radical Foot pedal is wireless, and use s receiver that connects to your power supply. The receiver uses (2) AAA ...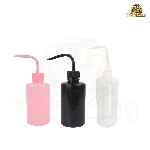 View Details
Nalgene Squeeze Bottles Available in 3 sizes 250ml 500ml 1000ml