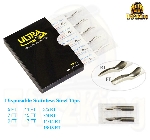 View Details
Material: Stainless steel Package: box of 10 Sizes available: FT5, FT7, FT9, FT11, FT15, FT17 RT3/5, RT7/9, RT11/14,RT16/18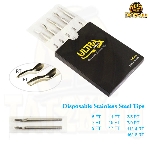 View Details
Material: Stainless steel Package: Box of 10 Sizes available: FT5, FT7, FT9, FT11, FT15, FT17. RT3/5, RT7/9, RT11/14, RT16/18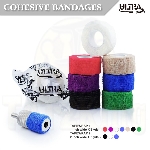 View Details
Cohesive Bandages (rolls) Sizes and colors available: 1" wide &5 yds: Beige, Black, Blue, Green, Purple, Red and White. 2" wide &5 yds: Black, Blue and White.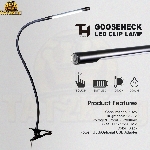 View Details
Material: Metal and silicone Power:4.5W Brightness: 250LM Input / Current: 5V / 900mA Color temperature: 5500K Color: Black Power cord: USB / Optional USA adapter Functions of switch: Turn on / off with a gentle touch. Touch and hold on to adjust the brightness. Features: - 1.3cm thick and 64cm long silicone tube, suits for any working places. - Translucent acrylic lampshade, to prote...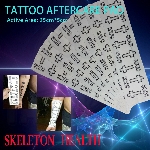 View Details
Package: 50pcs/bag Size: 25 x 5cm Feature: Good permeability and will prevent cross-infection from external bacteria. To increase oxygen absorption in 24 hours and quickly form a protective film, can eliminate tissues in the body to protect the surface of tattoo. Easy and convenient to use!