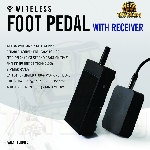 View Details
The receiver connects to any power supply that has a phone plug input. Convenient and easy to use. Zero delay(0.03 second reaction time). Anti-interference technology. 3 meters range. Battery operated (100+ working hours), both the receiver and pedal require 2 AAA battery to operate. Foot pedal: 232g /10.45*7.15*2.25cm. Receiver: 38g / 6.8*6.8*1.9cm.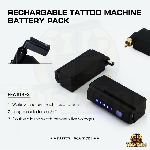 View Details
Battery Life - 5-6 Hour Run time Charge Time - 2.5 hour charge time, always plug into wall charger. It will charge faster then if you plug into computer. Voltage Presets- This power pack can only be adjusted to 5 different voltages: 4.5, 6, 7.5, 9, 10.5 volts. Machine Connection - The Power Link comes in 2 connection types: RCA or DC plug. Operation - Hold down to turn it On and Off. Press 2 t...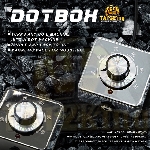 View Details
Product info. : Material: Zn-alloy Colors: Black and silver available Speed regulation: 00/40/50/60/70/80 (00 is the speed of the machine itself). Product size: 70*65*60 mm Cord length: 32 cm. Plug: 1/4" Phono plug Jack: Phono plug jack Features: 1. Turns any coil machine into a dot machine with a clip cord. 2. Simple and easy to use. 3. Magnetic base for mounting. Remark: This ...