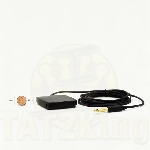 View Details
Product info.: Compatible: All the power supplies. Material: Aluminum CNC Weight: 166g Plug: 1/4" phono plug Pedal size: 70(L)*70(W)mm Cord: 2.4m long Features: - Super thin, only 15mm thick - With non-slip EVA pad - Mini, but strong and durable.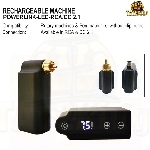 View Details
Product info. : Connection: DC and RCA available Input: DC5V/1A Output: 4.2-12V Size: 2.3*3*6.2cm Weight: 58g How to use: Long press for on/off Short press "+" "-" to adjust the voltage Real-time display of the digital voltage, let you know the current voltage at any time. Note: Charge continuously for 1 hour can be full. The voltage is on at 6-8V and can use 2-3hours.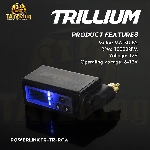 View Details
Product info: Connection: RCA 5 hours run time & 2 hours charging time. With jump start function. With USB charging cord(adapter not included). Mini, convenient and portable. Weight: 60g How to use: Long press the power button for on/off. Short press the 2 arrows to adjust the voltage.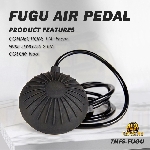 View Details
Product info.: Material: Plastic Work by the air pressure, let the artist feel more comfortable and not easy to be tired. Not easy to broke and water proof. Color: Black. Cord length: 2.8m. Plug: 1/4" phono plug(compatible with all the power supplies)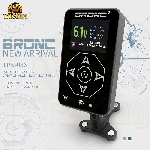 View Details
Product info. : The Bronc Power Supply is made from CNC aluminum, and include a magnetic mount to stick it to any metal surface. This machine has smart sensors buttons to operate the power unit. Presets: 3 voltage preset memory. Foot Pedal Button: You can run your machine without the a foot pedal by pushing on the power button. Digital Display: Shows your Voltage, Hourly Rate, Hertz, Duty, ...