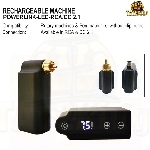 View Details
Product info. : Connection: DC and RCA available Input: DC5V/1A Output: 4.2-12V Size: 2.3*3*6.2cm Weight: 58g How to use: Long press for on/off Short press "+" "-" to adjust the voltage Real-time display of the digital voltage, let you know the current voltage at any time. Note: Charge continuously for 1 hour can be full. The voltage is on at 6-8V and can use 2-3hours.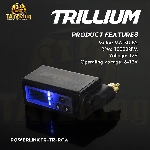 View Details
Product info: Connection: RCA 5 hours run time & 2 hours charging time. With jump start function. With USB charging cord(adapter not included). Mini, convenient and portable. Weight: 60g How to use: Long press the power button for on/off. Short press the 2 arrows to adjust the voltage.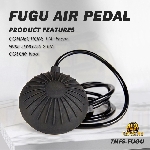 View Details
Product info.: Material: Plastic Work by the air pressure, let the artist feel more comfortable and not easy to be tired. Not easy to broke and water proof. Color: Black. Cord length: 2.8m. Plug: 1/4" phono plug(compatible with all the power supplies)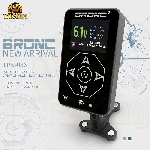 View Details
Product info. : The Bronc Power Supply is made from CNC aluminum, and include a magnetic mount to stick it to any metal surface. This machine has smart sensors buttons to operate the power unit. Presets: 3 voltage preset memory. Foot Pedal Button: You can run your machine without the a foot pedal by pushing on the power button. Digital Display: Shows your Voltage, Hourly Rate, Hertz, Duty, ...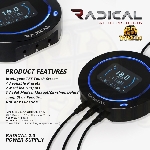 View Details
Radical Version 2 is completely redesigned from its predecessor. With a newer sleek design it stand at 1.15" inch tall and 4.75" inch wide. The intelligent touch screen digital display is easy to use and beautiful. Besides the awesome look, this power supply has many features built in including: 2 Machine connection, Jump Start mode, Dot Box mode, Continuous & Momentary pedal mode. With all these ...