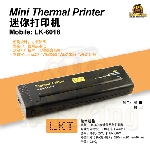 View Details
MINI THERMAL PRINTER.31*16*6cm. Portable design, easy to use.Thermal printing technology, without the need for ink cartridges. Support WindowsXP / Win2000 / Win7 32bit / Win7 64bit. Availble in black and white.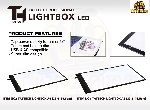 View Details
TATTECH Professional Light Box LED. Product features: -Tap power quickly to turn on/off. -Touch and hold to adjust the brightness. -USB & AC compatible. -Super slim design. A4 size: 23.5*35.5cm. A3 size: 33.5*46.5cm.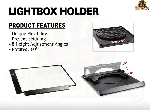 View Details
This holder is for our Tat Tech light box use. Product features: Unique flexibility. Prevent skidding. 8 height adjustment angles. Rotates 360 degree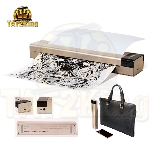 View Details
This Mini Printer is suitable for thermal printing paper and tattoo transfer printing paper use. Power supply: DC14V, Adapter AC110V-220V. Print resolution: 200 dpi x 200 dpi. Dimension: 39.5*25.5*12cm. Operating environment on PC: Windows XP /Windows Vista/Windows 7/Windows 8/ Windows 10. Operating environment on Mobile phone: Android System/ IOS System.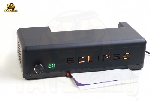 View Details
The 3rd Generation of the Eclipse® Series Stencil Machines. Available in Size A4 220V & 110V! Frame material: ABS+PC Besides being smaller and lighter, this new machine now also has a LED digital adjustment knob and IR paper feed sensor. You can fine tune the machine speed(0-99) to get the perfect stencil. The machine has also been built to offer automated quicker cooling, and easier to ma...