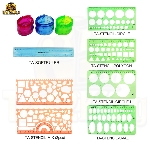 View Details
Our Tattoo stencil rulers comes with various shapes, such as circle, polygon, oval,star, flower, hear etc. Easy and quickly for tattoo artists to draw shapes. The soft ruler is 8 inch, can be rolled up, available in green, blue and red. The Mix stencil ruler is 2pcs/bag, available in green,blue and orange. Colors are random if ordered!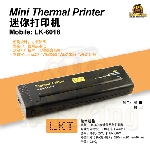 View Details
MINI THERMAL PRINTER.31*16*6cm. Portable design, easy to use.Thermal printing technology, without the need for ink cartridges. Support WindowsXP / Win2000 / Win7 32bit / Win7 64bit. Availble in black and white.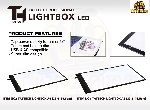 View Details
TATTECH Professional Light Box LED. Product features: -Tap power quickly to turn on/off. -Touch and hold to adjust the brightness. -USB & AC compatible. -Super slim design. A4 size: 23.5*35.5cm. A3 size: 33.5*46.5cm.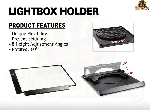 View Details
This holder is for our Tat Tech light box use. Product features: Unique flexibility. Prevent skidding. 8 height adjustment angles. Rotates 360 degree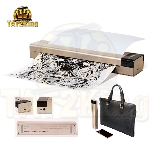 View Details
This Mini Printer is suitable for thermal printing paper and tattoo transfer printing paper use. Power supply: DC14V, Adapter AC110V-220V. Print resolution: 200 dpi x 200 dpi. Dimension: 283 x 59 x 38.5 mm. Operating environment on PC: Windows XP /Windows Vista/Windows 7/Windows 8/ Windows 10. Operating environment on Mobile phone: Android System/ IOS System.