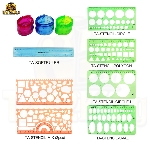 View Details
Our Tattoo stencil rulers comes with various shapes, such as circle, polygon, oval,star, flower, hear etc. Easy and quickly for tattoo artists to draw shapes. The soft ruler is 8 inch, can be rolled up, available in green, blue and red. The Mix stencil ruler is 2pcs/bag, available in green,blue and orange. Colors are random if ordered!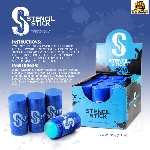 View Details
Our original USA STENCIL STICK is specially formulate to easily transfer all stencil and works with all brand of tattoo stencil paper. It can get a dark and clean stencil with a unbeatable long lasting stencil performance. 100% Non-toxic. Using Instructions: Roll stencil stick over the prepared area of work. If necessary, use gloved hand to spread evenly. Apply stencil art to surface, holding ...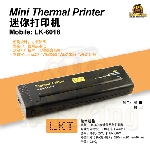 View Details
MINI THERMAL PRINTER.31*16*6cm. Portable design, easy to use.Thermal printing technology, without the need for ink cartridges. Support WindowsXP / Win2000 / Win7 32bit / Win7 64bit. Availble in black and white.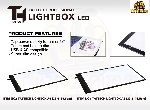 View Details
TATTECH Professional Light Box LED. Product features: -Tap power quickly to turn on/off. -Touch and hold to adjust the brightness. -USB & AC compatible. -Super slim design. A4 size: 23.5*35.5cm. A3 size: 33.5*46.5cm.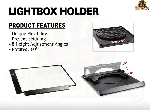 View Details
This holder is for our Tat Tech light box use. Product features: Unique flexibility. Prevent skidding. 8 height adjustment angles. Rotates 360 degree