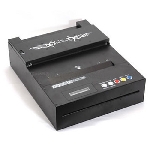 View Details
Made in China Thermal Copier No Warranty on this unit All Sales Final!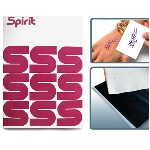 View Details
Spirit Master Thermal Transfer Paper. Paper comes in 100pcs Only. Size 8.5" x 11"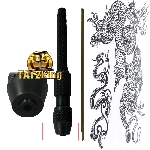 View Details
Pen not included
View Details
Available in Green and Purple now. Skin Surfer Pens are made specifically for drawing directly onto the skin for pre-tattoo purposes. The pens are made from brass and has a large 1mm ball point that glides ink onto the skin. This pen has been used by millions of tattoo artists around the world. The 4.25" length allows your hands to hold it comfortably and it rolls onto the skin smoothly and...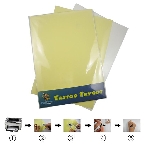 View Details
Want to know what your tattoo would look like before you get it? Are you afraid of what it will look like once it is on the skin? With Tattoo TryOut you dont have to worry. Print up any tattoo design (black or color) on any ink jet or laser copier, with our tryout system you can create your own custom tattoo in the matter of min