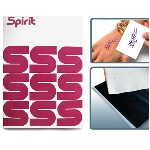 View Details
Spirit Master Thermal Transfer Paper. Paper comes in 100pcs Only. Size 8.5" x 11"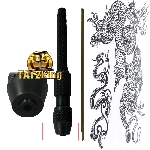 View Details
Pen not included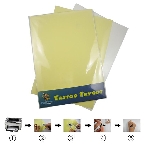 View Details
Want to know what your tattoo would look like before you get it? Are you afraid of what it will look like once it is on the skin? With Tattoo TryOut you dont have to worry. Print up any tattoo design (black or color) on any ink jet or laser copier, with our tryout system you can create your own custom tattoo in the matter of min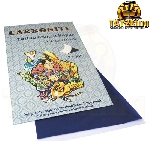 View Details
High Quality Stencil Paper Designed For Hand Drawn Only Don't Recommend to Use with Stencil Machines A4 Size 8.5'' x 11'' Available in 20-pack and 100-pack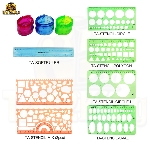 View Details
Our Tattoo stencil rulers comes with various shapes, such as circle, polygon, oval,star, flower, hear etc. Easy and quickly for tattoo artists to draw shapes. The soft ruler is 8 inch, can be rolled up, available in green, blue and red. The Mix stencil ruler is 2pcs/bag, available in green,blue and orange. Colors are random if ordered!