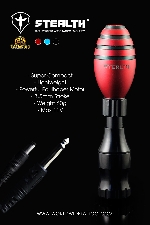 View Details
Super Compact Lightweight STEALTH BOMBER Rotary Machine Weight: only 60g/pc. Connection type: DC connection Motor Info and Max RPM: Powerful Faulhaber motor, Low speed of Max 11V working. 3.5mm stroke. Material: Aircraft Aluminium frame with Surface anodization. Colors available in red, blue and grey. Machine connection: DC cord (Sold separately).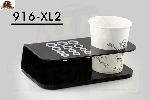 View Details
Product information: This Ink Cup & Rinse Cup holder is made out of Acrylic. It has a foam bottom to protect the surface it is placed on and does not slide. It also has a built in magnet so that it can stick to any metal surface. Can hold 1pc 6oz cup, 3pcs L size, 3pcs M size, 6pcs S size ink cups. Holder Size: 18("L)x10("w)x5.5("H)cm. Weight: 130g/pc.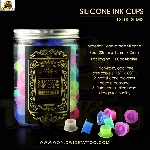 View Details
Product info. : These ink cups are made from food-grade silicone, non-toxic, & odor free. They are also autoclavable at 175 ℃ -280 ℃ for sterilization. The special design suction cup base design will stick to any smooth surface. You will also no longer damage your needle if you dip too deep. These ink cups are #12 Ink Cups. 12mm (Inside Diameter) x 12mm (Height) x 2mm (Thickness). Sold ...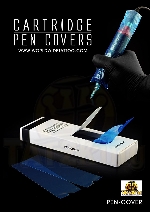 View Details
Disposable PE Tattoo Pen Covers. Barrier Use: To cover and protect your Tattoo Pen from cross contamination. Package: 100pcs/box with easy pull though hole for easy use. Cover size: 150mm("L) X 45mm("W). Weight: 50g/box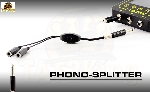 View Details
1/4" Phono Plug Clip Cord Splitter. Cord material: Silicone. Feature: With this Splitter, you can connect with 2 machines and switch between them to work. It also has a pause function. Package: Individually packed in Self sealing bag