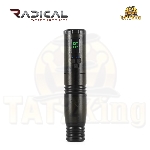 View Details
Products Included: - Defy Radical Pen - - Battery Pack Unit- - Qty-2 1050mAh battery - - RCA male adapter for the battery - - RCA female adapter for the battery - - Tapered thinner grip - - Battery charger and USB, not wall adapter - Product Features: LCD - displays Voltage, Time, & Battery % Button - On/Off, + voltage, & - voltage Voltage - 5-12 Volts Colors - Black or Silver Strok...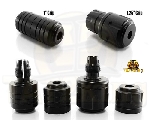 View Details
Twist Lock Grips for Long Cartridge Needles Available in 2 sizes: 1) 1" Twist Lock Grips 2) 1/25 Twist Lock Grips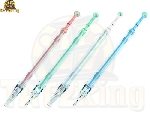 View Details
The newest and greatest from the Evolution Brand. These needles are for Loop Bar Needle users. The special design mixes the old with the new. These needle slide into any standard grip that has a shaft in the middle where you would use a Tip and Tail End. Instead of putting in these 2 item you would add the Long Cartridge Needles instead. No more bending the loop bar or using rubber bands to ...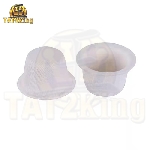 View Details
These Ink Cups are environmentally friendly and biodegradable. These inks cups are strong and sturdy and liquid proof. Come in bags of 200pcs and available in 3 sizes: #9 Ink Cups (10mm wide) #16 Ink Cups (15mm wide) #20 Ink Cups (18mm wide)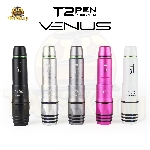 View Details
The T2 Venus Pen is a smaller size PMU size pen for people with smaller hands. For those looking for a powerful machine and can use any standard cartridge needles. Frame: Stainless Steel Volts: 6V to 12V Colors: Black, Gray, Silver, White, &Pink. Motor: 12000 RPM Weight: 0.25 lbs Size: Length is 4.5" inchs, front part of grip is 1" inch, and back part of machine is 3/4" inch