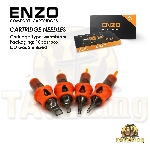 View Details
Product info.: Sterilization:100% E.O. GAS Sterilized Needle gauge/diameter - (#12)0.35mm, (#10)0.3mm, (#08)0.25mm Tip shape- Round liner(RL), Round shader(RS), Magnum(M1), Curved magnum(M1T) Package- 10pcs/box This cartridge uses top precise PC mold and high-quality tattoo needle, which is easy to color, full of ink storage, suitable for all kinds of tattoo styles.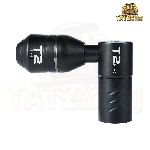 View Details
Stroke: 3.5mm Grip Size: 38mm Output Power: 6W Motor speed: 12000 rpm Needle Protrusion: 1.5-4.5mm Material: Aircraft Aluminium Touch screen, USB Type-C Battery Nominal Capacity: 2200mAh Charging voltage: 5V-2A Charging time: 3 Hours Usage time: 5-8 Hours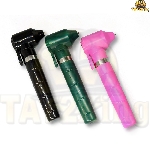 View Details
Features: 1.Reduce the inhomogeneity of tattoo ink 2.Save more time and improve work efficiency. 3.Make the tattoo work more professional and hygienic.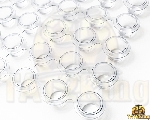 View Details
Save time and space with our Cap Rack. They are light weight and durable. Allow for a quick set up. The way it stacks also saved a lot of space. You can cut out any number of ink cups needed and save the rest for later. Available Ink Cup Size: 10mm and 12mm size ink cups and each Bag has 12 Rows each row has 50caps. So the whole bag has 12 rows x 50 caps = 600 caps total.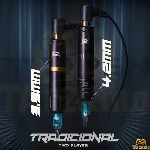 View Details
Features: Max RPM: 12000 RPM Fully Adjustable: 0-4.5mm Stroke: 3.5mm(gold), 4.2mm(grey) Connection: RCA Dimensions: 20*90 mm Operating Voltage: 6-8.5V Doubles machine:3.5mm/4.2mm taking turns On your workbench, two tattoo pen machines play at the same time! At the same time matching:secant and mist,pull out plug is in,and additional 2.5mm bearing is replaceable.The fuselage is minimal i...