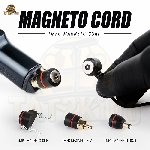 View Details
Features Connection: RCA&DC&standard clip Plug type: 1/4"phono plug Cord Length: 2.4m Wire type: premium copper wiring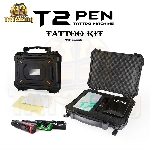 View Details
Product features: Motor: Japanese motor Stroke: 3.5mm Max RPM: 10800RPM Operating voltage: 5-12V Pen color: Green, Black, Red T2 Wireless tattoo pen: 1800 mAh battery, 5-8hours run time&2hours charging time Tattoo Kit includes: 1 T2 wireless tattoo pen 20 T2 SE MIX cartridge needles 10 pairs T2 black gloves 1 T2 anti-fouling bandage 1 Transfer paper 1 Practice skin 1/2oz Extra bl...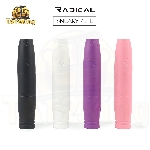 View Details
Professional Permanent Makeup Pen Colors: black, white, purple, pink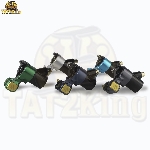 View Details
Features: 1. Guaranteed for craftsmanship and quality. 2. This Pro Digital Tattoo Power Supply is very powerful and versatile, and is built for precision-minded professionals. 3. Durable, a good aseismic capacity. 4. Long working hours is not hot. 5. Smooth appearance and exquisite handcraft. 6. General-purpose microphone jack. 7. Fit for all tattoo machines worldwide. Frame material: ai...