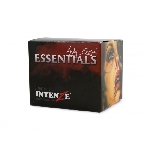 View Details
Andy Engel Essentials Ink Set includes: Andy's Grey Wash Black, Andy's Shading Black, Andy's True Black, Chartreuse, Dark Plum, Flo's Green, Mint, Plum, Skin Tone Flesh Dark, Skin Tone Flesh Light, Skin Tone Flesh Medium, Skin Tone Natural Dark, Skin Tone Natural Extra Light, Skin Tone Natural Light, Skin Tone Natural Medium, Skin Tone Red Dark, Skin Tone Red Light, Skin Tone Red Medium, and We...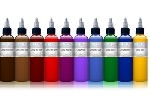 View Details
This revolutionary tattoo ink allows artists the flexibility to create color tattoos without black lining. Choose from 10 different colors in this set to easily run lines into your tattoo before you start coloring. Product Info: Lining Red Light, Lining Red Dark, Lining Yellow, Lining Green, Lining Blue Light, Lining Blue Dark, Lining Purple, Lining Magenta, Lining Brown Light, and Lining Bro...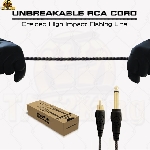 View Details
Cord material: Imported anorexic copper wire wrapped with silicon gel, and with internal reinforcing fiber, the tension can reach 30 kilograms. The whole wire is covered with transparent nylon thread, which is more durable and better feeling. Cool design plug. Plug: 1/4" Mono plug to RCA plug Cord length:2 meters Package: 1pc/box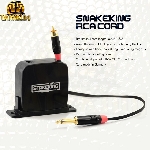 View Details
Silicone cord made in Germany. Retractable cord length: 0.4-1.8 meters. Avoid the mess of trailing your cords along the floor. Equipped with heavy duty strength mounting magnets. Removable mounting base. Can be equipped with RCA clip cord adapter. Colors available in black and silver.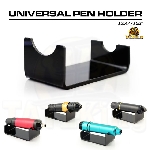 View Details
Material : Acrylic Suitable for all type of tattoo and permanent makeup pens. Holder size: 8.2x4.4x3.5cm