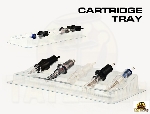 View Details
Disposable Cartridge Tray is fit for all kinds of cartridge needles. You can put 5 needles which are ready to use on each tray. Package: 10pcs/bag. Color: Clear
View Details
Product features: - Touchfree - Adjustable volume - Low energy consumption How to use: 1. Install 4 batteries. 2. Press and hold on/off button for one second. 3. Fill bottle with soap liquid, place hand under sensor and the soap will dispense. Package contents a dispenser, a manual, a tape sticker, an empty bottle. 4. You can stick the dispenser on the wall with the tape.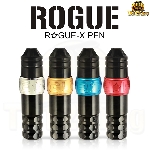 View Details
Rogue-X Professional Tattoo Pen. This machine uses a Standard DC electric motor and has 9800 RPM. The Machines work with Most Cartridge Needles and can work on any power supply. Operating Voltage: 7-10V Needle Protrusion: 0-4.5mm 3.5mm stroke. Included: Machine cords. Needle Swing: Adjust your needle swing length with a simple twist of the grip. Colors: Gold, red, silver, blue.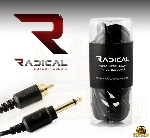 View Details
Brand: Radical Color: Black Cord Length: 2M long Plug Type - 1/4" Phono Plug Phono Plug Product Info - This soft silicone RCA cord is flexible and made from quality copper core, 4.5mm thick. The RCA head is made of brass, not easy to deform after long time using. Packed in our specially designed clear acrylic cylindrical box, nice and durable !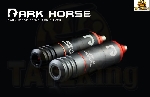 View Details
This machine is compatible with all makes of cartridge needles on the market. Hand assembled and made from space grade aluminium also CNC machined. Motor and Max RPM - 13V Japanese Kyosho Motor & 1000 RPM max. Needle protrusion: 0-4.5mm adjustable. Stroke: 3.5mm. Operating voltage: 5.5-6.5V Machine Connection - RCA Connection. Pen Power Cord - RCA Cord included. Available in Silver an...