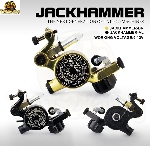 View Details
Product info: Material: Brass and Aluminium available. Motor: Swiss motor, 9V, 10000 rpm/min. Voltage:6-10V, please do not use over 12V. Compatible with both cartridge and normal tattoo needles. Product features: 1. Originnal Powerful Swiss Motor, stable performance and long working life. 2. Compact shape, CNC carved craft. 3. Combine the stability of the rotary machine and the stro...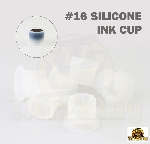 View Details
Tattoo Silicone ink cup Color: Clear. Package: 100pcs/bag and 500pcs/bag. Product features: 1. The ink cup can suck on the tray during tattoo, no need ink cup holder. 2. Not easy to broke the needle while dipping the ink, it's made of soft silicone.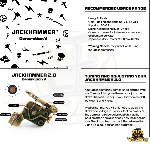 View Details
JACKHAMMER Rotary machine Gen2 Lining: 8-9V. Color packing&shading: 7.5-8.5V. Stippling:4-5V. Do not run machine over 10V. Japanese Matsu motor: 9000rpm(8V). using, you will only need to adjust the stroke and voltage. The cam can also be adjusted slightly as the position of the cam also affects how the machine runs. The dot on the cam should lie between the 7...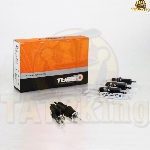 View Details
Brand: TURBO Color: black Package: 12pcs/box. Working principle: Spring Diameter: 0.25mm, 0.3mm, 0.35mm and 0.5mm. Size: Round liner, round shader, flat, magnum, curved magnum and hollow point liner. All of our needles are strictly inspected, individually packaged and E.O Gas sterilized in qualified station.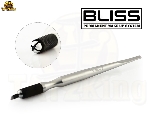 View Details
BLISS Brand Microblading Pen with lock-pin device Color: silver Material:Aircraft aluminum, totally handmade. Has two different sizes grooves to fit all kinds of blading needles. The head is made of copper and plate with nickel, more durable than other pens. It makes eyebrow tattoo more natural with standard color and clear lines