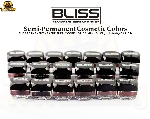 View Details
BLISS Micropigmentation ink for eyebrow and eyeliner. This ink is thicker, just with manual microblading pen use. Colors: mocha, coffee, chocolate, espresso, coco, latte brown, rosewood, walnut, cinnamon, gingerbread, pecan, ochre, canyon, umber, tan, charcoal black, gray, ash, fossil. Package: 10ml/pc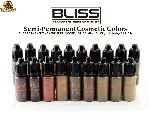 View Details
BLISS ink for eyebrow and eyeliner. This ink is used with permanent makeup machines. Colors: mocha, coffee, chocolate, espresso, coco, latte brown, rosewood, walnut, cinnamon, gingerbread, pecan, ochre, canyon, umber, tan, charcoal black, gray, ash, fossil. 10ml/bottle.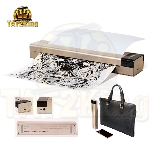 View Details
This Mini Printer is suitable for thermal printing paper and tattoo transfer printing paper use. Power supply: DC14V, Adapter AC110V-220V. Print resolution: 200 dpi x 200 dpi. Dimension: 283 x 59 x 38.5 mm. Operating environment on PC: Windows XP /Windows Vista/Windows 7/Windows 8/ Windows 10. Operating environment on Mobile phone: Android System/ IOS System.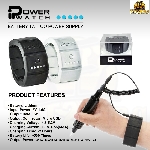 View Details
TECHNICAL features: Battery: Lithium Input Power: 5V-1.5A Output Power: 5V 1A | 6.5V 0.7A | 8V 0.6A | 9.5V 0.5A | 11V 0.4A Output Rate: 5W Output Connector: Micro USB Charging Voltage: 4.8-5.2V Charging Current: 1.0A-1.5A(MAX) Charging Time: ~ 2 hours The iPower Watch is manufactured to replace the traditional adapter and voltage stabilizer, provides an easier and more efficient way...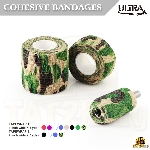 View Details
Cohesive bandages Sizes available in : 1"inch wide x 5 yds: 24pcs/box 2"inch wide x 5 yds: 48pcs/box