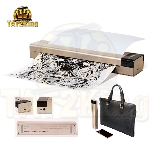 View Details
This Mini Printer is suitable for thermal printing paper and tattoo transfer printing paper use. Power supply: DC14V, Adapter AC110V-220V. Print resolution: 200 dpi x 200 dpi. Dimension: 283 x 59 x 38.5 mm. Operating environment on PC: Windows XP /Windows Vista/Windows 7/Windows 8/ Windows 10. Operating environment on Mobile phone: Android System/ IOS System.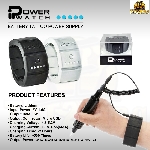 View Details
TECHNICAL features: Battery: Lithium Input Power: 5V-1.5A Output Power: 5V 1A | 6.5V 0.7A | 8V 0.6A | 9.5V 0.5A | 11V 0.4A Output Rate: 5W Output Connector: Micro USB Charging Voltage: 4.8-5.2V Charging Current: 1.0A-1.5A(MAX) Charging Time: ~ 2 hours The iPower Watch is manufactured to replace the traditional adapter and voltage stabilizer, provides an easier and more efficient way...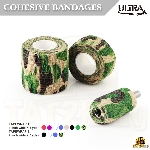 View Details
Cohesive bandages Sizes available in : 2"inch wide x 5 yds: 24pcs/box 1"inch wide x 5 yds: 48pcs/box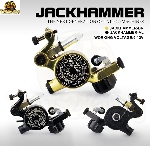 View Details
Product info: Material: Brass and Aluminium available. Motor: Swiss motor, 9V, 10000 rpm/min. Voltage:6-10V, please do not use over 12V. Compatible with both cartridge and normal tattoo needles. Product features: 1. Originnal Powerful Swiss Motor, stable performance and long working life. 2. Compact shape, CNC carved craft. 3. Combine the stability of the rotary machine and the stro...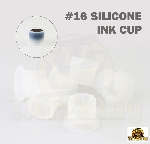 View Details
Tattoo Silicone ink cup Color: Clear. Package: 100pcs/bag and 500pcs/bag. Product features: 1. The ink cup can suck on the tray during tattoo, no need ink cup holder. 2. Not easy to broke the needle while dipping the ink, it's made of soft silicone.