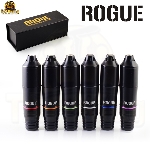 View Details
ROGUE Tattoo Pen with 5.5 DC plug. Operating Voltage: 7-10V 9800rpm max. Needle Protrusion: 0-4.5mm. 3.5mm stroke. Standard DC motor. Colors available: blue, silver, gold, green, purple and red. Packed with power cable in box.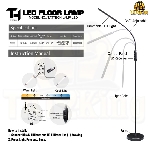 View Details
This lamp uses Super Bright, Energy Efficient, and Adjustable LEDs. Everything can also be controlled with the remote control. The LEDs have 5 Brightness adjustment and 5 Colors adjustments ranging from: Soft White to Natural. The Lamp Stands 69" inch tall when the lamp is standing vertically . When the lamp is angled horizontally like it would normally be when it is in use it will stand abo...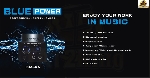 View Details
Blue Power Supply for Tattoo and PMU Product info: 1.Tattoo & PMU dual-use. 2.Bluetooth speaker (can connect with cell phone), input DC 5V. 3.Magnetic base. 4.Jump start / Normal Start. Lamp on, the voltage jump start and go down the displayed voltage in 0.2 seconds. Lamp off, the voltage start with displayed voltage. 5.Momentory/Maintained/No Pedal mode. Momentary mode (lamp o...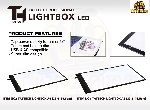 View Details
TATTECH Professional Light Box LED. Product features: -Tap power quickly to turn on/off. -Touch and hold to adjust the brightness. -USB & AC compatible. -Super slim design. A4 size: 23.5*35.5cm. A3 size: 33.5*46.5cm.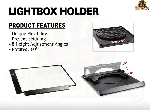 View Details
This holder is for our Tat Tech light box use. Product features: Unique flexibility. Prevent skidding. 8 height adjustment angles. Rotates 360 degree