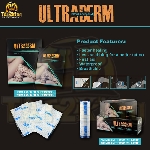 View Details
ULTRADERM Film Bandage. 15*20cm & 20*25cm. 10pcs/box. Breathable, waterproof, durable and hypoallergenic. Useful on new tattoos, abrasions, lacerations, diabetic ulcers and as a protective cover to prevent skin damage from friction. ULTRADERM Film Bandage. 15cm wide & 20cm wide available, 8m/roll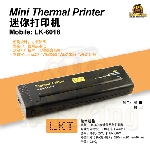 View Details
MINI THERMAL PRINTER.31*16*6cm. Portable design, easy to use.Thermal printing technology, without the need for ink cartridges. Support WindowsXP / Win2000 / Win7 32bit / Win7 64bit. Availble in black and white.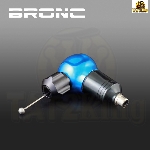 View Details
FEATURES * CNC crafed machine body from aircraf aluminum, bright finished & anodized. * Detachable motor bolt for ease of maintenance. * Powered by Swiss Made Motor,Maxon Motor Working Voltage: 5~12 V DC Recommended: 7.5V DC Weight: 95 g Dimension: 72*31*50mm Stroke: 3.8mm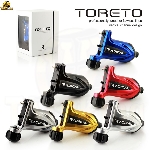 View Details
Liner & Shader use: Most rotary are not great liners, but the radical can do it all. It can lay in those clean lines you are looking for. Needle Swing - 3.5mm swing length. Needle Bar - The machine slide has a needle clip, so you no longer need a rubber band to keep your needle down. Frame Material - CNC'd from Aircraft Aluminum. Motor Info and Max RPM - 13V Mabuchi DC Motor, Japan 13,000 Maxi...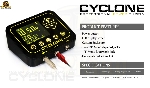 View Details
Product specification: 1. LED display screen. 2. Custom Enclosure. 3. Two different output switching jacks. 4. 1/4" Mono footswitch jack. 5. Universal cord set socket. 6. Dimensions: 160mm x 115mm x 58mm. 7. Voltage Requirements: 100-240V, 1.4 - 0.7A, 50/60 Hz . 8. Output: 0-18V, 2A Product features: 1. The Stopwatch is used to start/stop and reset timer functions. Press the Stopwatc...