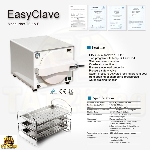 View Details
Please read the specification and feature on the picture! USE STEP 1. into about 800ml of distilled water disinfection chamber. 2.put the disinfection equipment in the tray. 3.turn right for close the steam discharge valve. 4.choose needed sterilization temperature. 5. open the power switch. 6.close the door, the door handle to turn right. (Rotate to a safe location, start the power swit...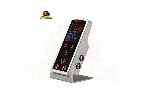 View Details
Biomaser Power Supply. Key features: - Colorful LCD display - CNC aluminium shell, - High-grade sticky pad for recycling use - 1/4" Mono clip cord and footswitch connection - Adapter socket Package contains: 1pc Biomaser power supply, 1pc holder, 1pc adapter, 1pc power cord and instruction manual.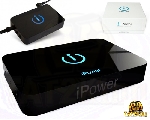 View Details
i Power Bluetooth Power Supply. Key Features: -Bluetooth Connectivity and USB port, or can use with foot pedals. -iOS and Android compatible. -Dual power outputs for two tattoo machines. - Preset tattoo machine settings , with 5 quick-recall memory (settings) buttons . - Operates Coil & Rotary Machines. - Custom Menu for infinite machine tuning. Available in black and white.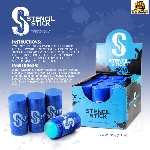 View Details
Our original USA STENCIL STICK is specially formulate to easily transfer all stencil and works with all brand of tattoo stencil paper. It can get a dark and clean stencil with a unbeatable long lasting stencil performance. 100% Non-toxic. Using Instructions: Roll stencil stick over the prepared area of work. If necessary, use gloved hand to spread evenly. Apply stencil art to surface, holding ...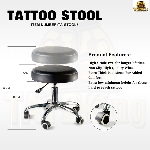 View Details
Product feature: High-grade PVC for longer lifetime. Non-slip high quality wheels. Extra thick & big seat cushion (8cm x 37cm) for added comfort. Extra low Min. height for those hard to reach tattoos. Lowest height is 40cm, can be extended to 50cm.