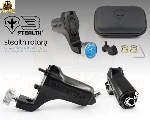 View Details
Liner or Shader - Adjustable with Cams Bearings (Included) Needle Bar - The machine slide has a needle clip, so you no longer need a rubber band to keep your needle down. Black Matte anodize finish. Frame Material - CNC'd from Aircraft Aluminum Motor and Max RPM - Japanese Motor & 7,000 Maximum RPM Machine Connection - RCA & Clip Cord Connection. Included in the Set - 3.2mm cam bearing, 3.6mm...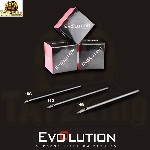 View Details
Sizes available in 14G, 16G, 18G Length of needles: 4.8cm Package: 100pcs/box All our needles are sterile with E.O gas and individually packaged.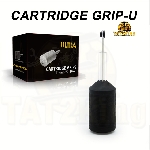 View Details
1" inch Disposable ULTRA Cartridge Rubber Grip Size: 1" inch (25mm) Color: black Package: 20pcs/box. E.O Gas sterilized. Fit for Hawk Cartridge Tips, and works with some powerful tattoo machines with extra plungers. Length of plungers available: 80mm, 82mm, 89mm, 95mm Remark: Plungers are not included, need to buy extraly, $0.3/pc.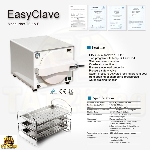 View Details
Please read the specification and feature on the picture! USE STEP 1. into about 800ml of distilled water disinfection chamber. 2.put the disinfection equipment in the tray. 3.turn right for close the steam discharge valve. 4.choose needed sterilization temperature. 5. open the power switch. 6.close the door, the door handle to turn right. (Rotate to a safe location, start the power swit...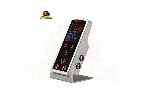 View Details
Biomaser Power Supply. Key features: - Colorful LCD display - CNC aluminium shell, - High-grade sticky pad for recycling use - 1/4" Mono clip cord and footswitch connection - Adapter socket Package contains: 1pc Biomaser power supply, 1pc holder, 1pc adapter, 1pc power cord and instruction manual.