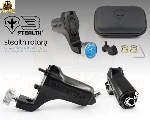 View Details
Liner or Shader - Adjustable with Cams Bearings (Included) Needle Bar - The machine slide has a needle clip, so you no longer need a rubber band to keep your needle down. Black Matte anodize finish. Frame Material - CNC'd from Aircraft Aluminum Motor and Max RPM - Japanese Motor & 7,000 Maximum RPM Machine Connection - RCA & Clip Cord Connection. Included in the Set - 3.2mm cam bearing, 3.6mm...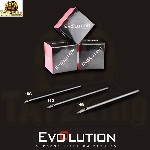 View Details
Sizes available in 14G, 16G, 18G Length of needles: 4.8cm Package: 100pcs/box All our needles are sterile with E.O gas and individually packaged.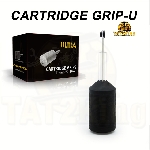 View Details
Disposable ULTRA Brand Cartridge Rubber Grip Grip size: 1" inch (25mm) Color: black Package: 20pcs/box. Each grip packed with 1pc 91mm plunger. Diameter of plunger head: 3mm E.O Gas sterilized. Fit for all the types of Cartridge needles.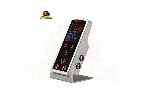 View Details
Biomaser Power Supply. Key features: - Colorful LCD display - CNC aluminium shell, - High-grade sticky pad for recycling use - 1/4" Mono clip cord and footswitch connection - Adapter socket Package contains: 1pc Biomaser power supply, 1pc holder, 1pc adapter, 1pc power cord and instruction manual.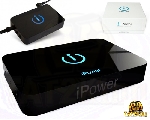 View Details
i Power Bluetooth Power Supply. Key Features: -Bluetooth Connectivity and USB port, or can use with foot pedals. -iOS and Android compatible. -Dual power outputs for two tattoo machines. - Preset tattoo machine settings , with 5 quick-recall memory (settings) buttons . - Operates Coil & Rotary Machines. - Custom Menu for infinite machine tuning. Available in black and white.