Tattoo Machines / Advanced Tattoo Pens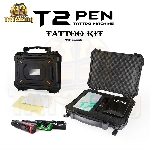 View Details
Product features: Motor: Japanese motor Stroke: 3.5mm Max RPM: 10800RPM Operating voltage: 5-12V Pen color: Green, Black, Red T2 Wireless tattoo pen: 1800 mAh battery, 5-8hours run time&2hours charging time Tattoo Kit includes: 1 T2 wireless tattoo pen 20 T2 SE MIX cartridge needles 10 pairs T2 black gloves 1 T2 anti-fouling bandage 1 Transfer paper 1 Practice skin 1/2oz Extra bl...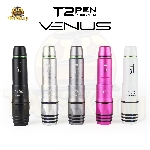 View Details
Product features: Operating voltage: 4-9.5V DC Current: 3A Stitch frequency: 25-160 HZ Stroke: 3.0mm Connection: air mini DC cable Drive: Brush DC Motor & Drive Operating mode: continuous operation Ambient temperature: +10 - +35°C/50 - 95F Relative humidity: 30-75%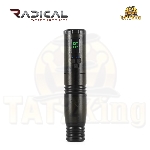 View Details
Products Included: - Defy Radical Pen - Battery Pack Unit - Qty-2 1050mAh battery - RCA male adapter for the battery - RCA female adapter for the battery - Tapered thinner grip - Battery charger and USB, not wall apapter Battery - each 1050mAh battery will last for about 3.5 - 4 hours depending on how hard your run your machine. Charging time for each battery is about 2.5 hours. Adapte...