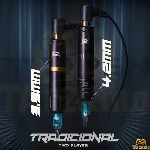 View Details
Features: Max RPM: 12000 RPM Fully Adjustable: 0-4.5mm Stroke: 3.5mm(gold), 4.2mm(grey) Connection: RCA Dimensions: 20*90 mm Operating Voltage: 6-8.5V Doubles machine:3.5mm/4.2mm taking turns On your workbench, two tattoo pen machines play at the same time! At the same time matching:secant and mist,pull out plug is in,and additional 2.5mm bearing is replaceable.The fuselage is minimal i...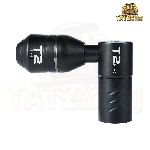 View Details
Stroke: 3.5mm Grip Size: 38mm Output Power: 6W Motor speed: 12000 rpm Needle Protrusion: 1.5-4.5mm Material: Aircraft Aluminium Touch screen, USB Type-C Battery Nominal Capacity: 2200mAh Charging voltage: 5V-2A Charging time: 3 Hours Usage time: 5-8 Hours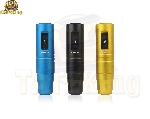 View Details
Machine Type - Tattoo Pen for lining & shading. Color - Black, Blue, Yellow Machine Type - Wireless Pen Brand - Stealth® (Pen Series) Voltage Adjustment - To adjust the voltage just push the power button and tilt the machine from a 0 to 90 degree angle to get the follow voltage presets: 4.2, 6, 7.2, 8.2,9,10,11 volts. Needle Swing - 3.5mm swing Needle Protrusion - 1.5 to 5mm adjustable. Wit...