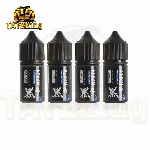 View Details
Kokkai Sumi has been reformulated using only the best quality pigment available in the USA. We now also offer a Whitewash system. Our whitewash offer a smoother tone that is semi opaque gray in the skin. With our premixed inks you will get the same shade every time. No more drop counting or having to guess. You will get the perfect shade saturation and a tattoo that heals beautifully. Availabl...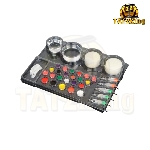 View Details
Transparent disposable quick tray for ink cups and cartridges made of food grade plastic. Package/Weight:24pcs/bag/790g Dimensions:27.5cm*20cm*3cm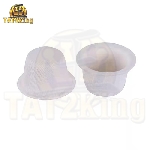 View Details
These Ink Cups are environmentally friendly and biodegradable. These inks cups are strong and sturdy and liquid proof. Come in bags of 200pcs and available in 3 sizes: #9 Ink Cups (10mm wide) #16 Ink Cups (15mm wide) #20 Ink Cups (18mm wide)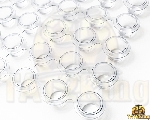 View Details
Save time and space with our Cap Rack. They are light weight and durable. Allow for a quick set up. The way it stacks also saved a lot of space. You can cut out any number of ink cups needed and save the rest for later. Available Ink Cup Size: 10mm and 12mm size ink cups and each Bag has 12 Rows each row has 50caps. So the whole bag has 12 rows x 50 caps = 600 caps total.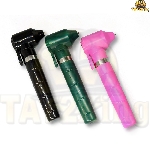 View Details
Features: 1.Reduce the inhomogeneity of tattoo ink 2.Save more time and improve work efficiency. 3.Make the tattoo work more professional and hygienic.