Tattoo Machines / Rotary Tattoo Machines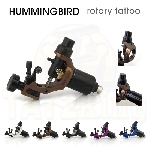 View Details
Available in 4 colors! The Hummingbird is a rotary machine with an array of advanced features. At a glace the first thing you notice is that the machine is composed by two main parts. Part 1: Machine body Part 2: Motor bolt Motor Bolt: This system detaches from the machine body with a simple quarter turn. Only one motor bolt is required to power several machine bodies as the system was design...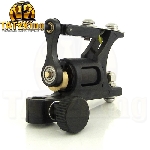 View Details
Mini Rotary Tattoo Machines This is a very mini rotary tattoo machine, it very like a baby, but you still can use it to complish a big painting, a reasonable price. You can't imagin its size, you can see it from pictures. Material: Plastic Weight: 0.2kg Package: paper box Motor: Chinese motor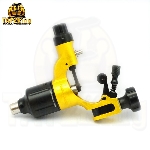 View Details
The second generation. Colors available:black, blue, bronze, gold, green, purple, red and silver. Machine pack: stainless steel Motor: swiss motor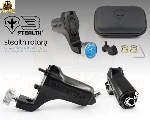 View Details
Liner or Shader - Adjustable with Cams Bearings (Included) Needle Bar - The machine slide has a needle clip, so you no longer need a rubber band to keep your needle down. Black Matte anodize finish. Frame Material - CNC'd from Aircraft Aluminum Motor and Max RPM - Japanese Motor & 7,000 Maximum RPM Machine Connection - RCA & Clip Cord Connection. Included in the Set - 3.2mm cam bearing, 3.6mm...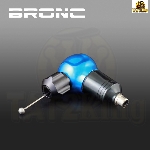 View Details
FEATURES * CNC crafed machine body from aircraf aluminum, bright finished & anodized. * Detachable motor bolt for ease of maintenance. * Powered by Swiss Made Motor,Maxon Motor Working Voltage: 5~12 V DC Recommended: 7.5V DC Weight: 95 g Dimension: 72*31*50mm Stroke: 3.8mm