Power Supplies & pedals / Regular Power Supplies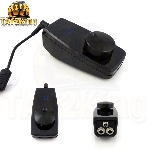 View Details
Pack with one power, one plug and one adapter. Adapter: Input: 100-240V~1.6A, 50/60HZ Output: 19V~2A Power: Input: 19V~2A Output: 1.4-1.8V~2A with Safety mark, CE mark Before use, please read the guide carefully.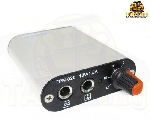 View Details
Power Input - universal 90-264 Vac Input Range (Can be used in Any Country). With its 18 Volts & 1.5 Amp output, the T Force puts out enough power for any coil or rotary machine. It will fit in the palm of your hand or in your pocket. Colors available in blue, black and silver.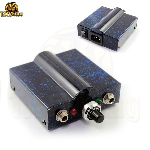 View Details
Max Voltage - 15 volts & 2Amps. Dimension - 5.5" (L) x 4" (W) x 1.75" (H) Power Input - 110-240V (Can be used in Any Country). 8-turn voltage adjustment knob that can fine tune the voltage up to 1/10th of a volts. It's durable and compact.