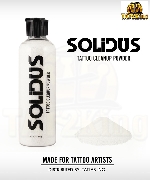 View Details
Solidus Desiccant (Tattoo cleanup powder) MADE FOR TATTOO ARTISTS! Usage : - Open spout and squeeze SOLIDUS (1g powder per 2oz of liquid) into rinse cup or ink cap. - Be sure to close spout afterwards to prevent moisture from getting inside the botle. - Allow a few seconds for powder to solidify liquid content then safely. Dispose rinse cup or cap into the trash. Package: 150g/bottle...
View Details
Product features: - Touchfree - Adjustable volume - Low energy consumption How to use: 1. Install 4 batteries. 2. Press and hold on/off button for one second. 3. Fill bottle with soap liquid, place hand under sensor and the soap will dispense. Package contents a dispenser, a manual, a tape sticker, an empty bottle. 4. You can stick the dispenser on the wall with the tape.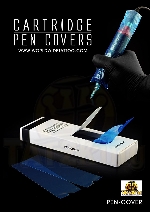 View Details
Disposable PE Tattoo Pen Covers. Barrier Use: To cover and protect your Tattoo Pen from cross contamination. Package: 100pcs/box with easy pull though hole for easy use. Cover size: 150mm("L) X 45mm("W). Weight: 50g/box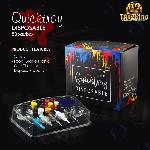 View Details
Made of food grade plastic. One time use only. Disposable properly. Color: Transparent Package: 50pcs/box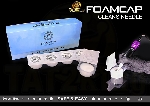 View Details
Safe and easy to clean needles. Package: 20pcs/box. Dry sponge in each cup, customers can add cleaning liquid or water. Cup's internal diameter: 5cm & 3cm high.