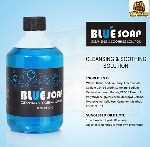 View Details
Use: Cleaning & Soothing Solution during the tattoo procedure. The solution does not just clean the skin, but it also soothes the skin and relieves the pain. Mixing Ratio: 10% Blue Soap & 90% distilled water. Creating 10x the amount of solution. Available in 1oz and 500ml.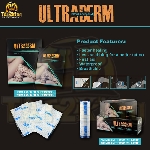 View Details
ULTRADERM Film Bandage. 15*20cm & 20*25cm. 10pcs/box. Breathable, waterproof, durable and hypoallergenic. Useful on new tattoos, abrasions, lacerations, diabetic ulcers and as a protective cover to prevent skin damage from friction. ULTRADERM Film Bandage. 15cm wide & 20cm wide available, 8m/roll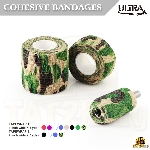 View Details
Cohesive bandages Sizes available in : 1"inch wide x 5 yds: 24pcs/box 2"inch wide x 5 yds: 48pcs/box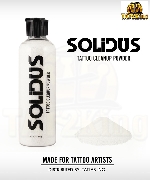 View Details
Solidus Desiccant (Tattoo cleanup powder) MADE FOR TATTOO ARTISTS! Usage : - Open spout and squeeze SOLIDUS (1g powder per 2oz of liquid) into rinse cup or ink cap. - Be sure to close spout afterwards to prevent moisture from getting inside the botle. - Allow a few seconds for powder to solidify liquid content then safely. Dispose rinse cup or cap into the trash. Package: 150g/bottle...
View Details
Product features: - Touchfree - Adjustable volume - Low energy consumption How to use: 1. Install 4 batteries. 2. Press and hold on/off button for one second. 3. Fill bottle with soap liquid, place hand under sensor and the soap will dispense. Package contents a dispenser, a manual, a tape sticker, an empty bottle. 4. You can stick the dispenser on the wall with the tape.