Tattoo Ink & More / Accessories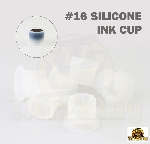 View Details
Tattoo Silicone ink cup Color: Clear. Package: 100pcs/bag and 500pcs/bag. Product features: 1. The ink cup can suck on the tray during tattoo, no need ink cup holder. 2. Not easy to broke the needle while dipping the ink, it's made of soft silicone.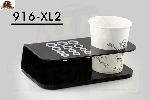 View Details
Product information: This Ink Cup & Rinse Cup holder is made out of Acrylic. It has a foam bottom to protect the surface it is placed on and does not slide. It also has a built in magnet so that it can stick to any metal surface. Can hold 1pc 6oz cup, 3pcs L size, 3pcs M size, 6pcs S size ink cups. Holder Size: 18("L)x10("w)x5.5("H)cm. Weight: 130g/pc.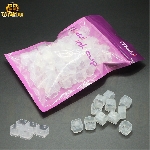 View Details
Product info. Our combinable Clear Ink Cups are made from PP material. Cup size: 12mm(diameter) x 11mm (height). Color: clear Features: - Self-standing and no need cup holder. - U shaped design inside to save ink for you. - Stable and not easy to dump. Package: 100pcs/bag. Weight: 70g/bag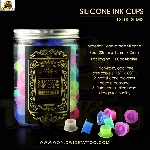 View Details
Product info. : These ink cups are made from food-grade silicone, non-toxic, & odor free. They are also autoclavable at 175 ℃ -280 ℃ for sterilization. The special design suction cup base design will stick to any smooth surface. You will also no longer damage your needle if you dip too deep. These ink cups are #12 Ink Cups. 12mm (Inside Diameter) x 12mm (Height) x 2mm (Thickness). Sold ...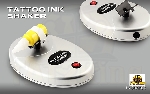 View Details
Product info. : Using the belt to fix the ink bottle on the shaker, press the button, it will help to shake it well. Very convenient and quick. The belt is adjustable according to your bottle size. Can use with both charger and battery. Machine Input: 110V-240V 50/60HZ. Machine Output 3V 500MA. Package: 1pc shaker, 3pcs belts and ...