Wall Flash Rack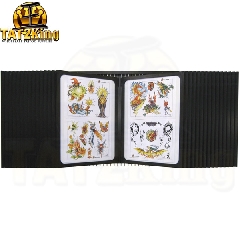 Add to cart
Select Item.


Item No. WFRACK
Wholesale Price. USD $240.00
Sale Price. N/A

Quantity.


Our new EZ INSTALL flash racks can be assembled in minutes and our quick change design gives ultimate access to flash in a tattoo environment.

Wall mount can hold up to 120 sheets of A3 sized flash art.

Acetate sheets included.