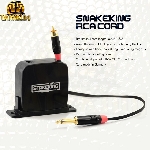 View Details
Silicone cord made in Germany. Retractable cord length: 0.4-1.8 meters. Avoid the mess of trailing your cords along the floor. Equipped with heavy duty strength mounting magnets. Removable mounting base. Can be equipped with RCA clip cord adapter. Colors available in black and silver.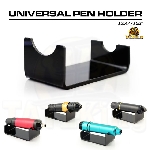 View Details
Material : Acrylic Suitable for all type of tattoo and permanent makeup pens. Holder size: 8.2x4.4x3.5cm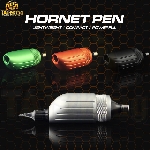 View Details
Motor: Mabuchi motor 8V 9000S Operating voltage: 6-8V Stroke: 3.5mm Remark: Please work less than 8V, may injure the skin since it's too powerful. Colors: silver, orange, green, black. -Suitable for all types of cartridges on the market. -Super compact size of 88 mm long and 31 mm diameter. -It's very powerful, good for color packer, cutback shader, new traditional, old/new school style ...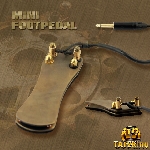 View Details
Made of pure brass material. The four parts are fixed on the pedal to make it more strengthened and durable. The internal two brass point on both sides, helps to have better contact when stamping on the pedal. Cord length: 1.8 meters Package includes 1pc pedal and 1pc screwdriver.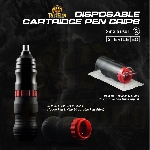 View Details
Cartridge pen info.: Material: Aluminium Motor: Japanese DC motor Connection: RCA connection. Stroke: 3.5mm. Needle protruson: 0-4.5mm, 50-60Hz. Operatiing voltage: 4-12V DC. Starting voltage: 3.5V DC. Disposable grip info.: Grip size: 32mm. Material: Rubber -100% E.O. Gas sterilized. - Compatiable with all types of cartridge needles on the market. - Removable from the pen. Ki...