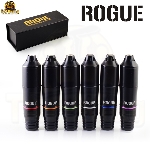 View Details
ROGUE Tattoo Pen with 5.5 DC plug. Operating Voltage: 7-10V 9800rpm max. Needle Protrusion: 0-4.5mm. 3.5mm stroke. Standard DC motor. Colors available: blue, silver, gold, green, purple and red. Packed with power cable in box.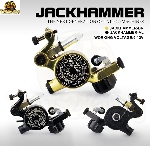 View Details
Product info: Material: Brass and Aluminium available. Motor: Swiss motor, 9V, 10000 rpm/min. Voltage:6-10V, please do not use over 12V. Compatible with both cartridge and normal tattoo needles. Product features: 1. Originnal Powerful Swiss Motor, stable performance and long working life. 2. Compact shape, CNC carved craft. 3. Combine the stability of the rotary machine and the stro...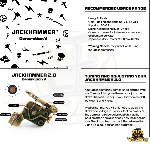 View Details
JACKHAMMER Rotary machine Gen2 Lining: 8-9V. Color packing&shading: 7.5-8.5V. Stippling:4-5V. Do not run machine over 10V. Japanese Matsu motor: 9000rpm(8V). using, you will only need to adjust the stroke and voltage. The cam can also be adjusted slightly as the position of the cam also affects how the machine runs. The dot on the cam should lie between the 7...